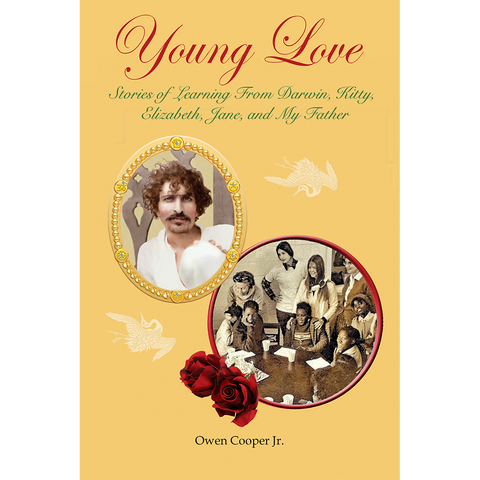 Young Love
Stories of Learning From Darwin, Kitty, Elizabeth, Jane, and My Father

by Owen Cooper

During the mid-1990s on the Meher Spiritual Center Refectory porch in Myrtle Beach, as Owen Cooper was reminiscing about his experiences soon after Meher Baba dropped his body, a guest posed a challenge: "Baba's close disciples are not here now. The magic you describe has passed. What about us? What about now?"

Owen pondered these questions for years. This intimate account of his life with Darwin Shaw, Kitty Davy, Elizabeth Patterson, and Jane Haynes is his response. He includes the story of his father, a prominent Christian, who came to the aid of the Meher Spiritual Center in a time of peril.

Young Love is richly illustrated with thirty-nine photographs. They include previously unavailable images of Darwin, Kitty, and Elizabeth and delightful portraits of Happy Club children.

2021 | Paperback | 110 pages | 39 photographs