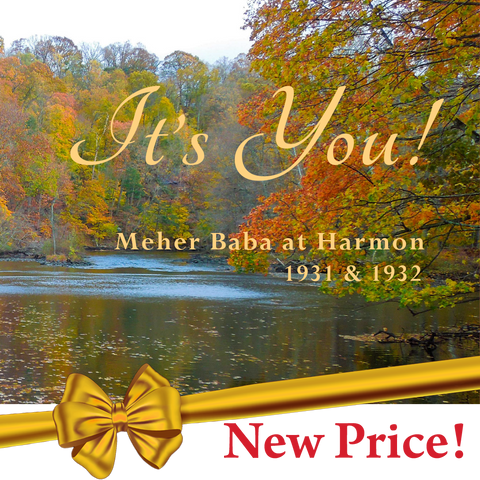 It's You!
by Dot Pierpont Cooper
This book is like a rich documentary film in book form, as history comes alive through beautiful photographs, maps, personal accounts, and historical records.
The purpose of the book is to give a glimpse of the powerful transformative energy Meher Baba brought to this continent in 1931 and 1932. It is a perfect blend of well-researched information, meaningful quotes, and poetic language, beautiful pictures and artwork, and, most importantly, it is filled with heart. The layout is lovely; it takes the reader to the time and place where a momentous gathering was happening.
Welcome to Harmon, where America first encountered Meher Baba.
Hardback |  9.5 x 8 inches | 240 pages | 268 illustrations, photographs, maps