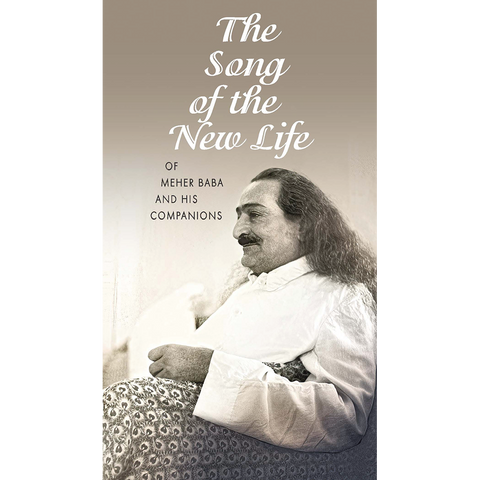 The Song of the New Life
Of Meher Baba and His Companions

by Dr. Ghani, from points given by Meher Baba
​In 1949, Meher Baba gave Dr. Ghani instructions to compose a poem incorporating the chief governing principles of the New Life, such as obedience, suppression of anger, greed, and lust, truthfulness, happiness and cheerfulness under all circumstances. Baba said that this poem would be read out every day as a prayer before starting the daily activity and it would be the first song to be sung during music sessions (Bhau Kalchuri, Meher Baba's New Life, 140). 
"The Song of the New Life", was composed originally in Hindi and then translated, by Ghani, into English. Once it was finished, Meher Baba said it was excellent. He added that not only has it incorporated the conditions and requirements of the New Life, but it contains poetical beauty too.
This newest printing includes two photographs of Meher Baba from the period of his New Life (1949-1952).
Pamphlet printed on heavy paper | 4" x 7" folded