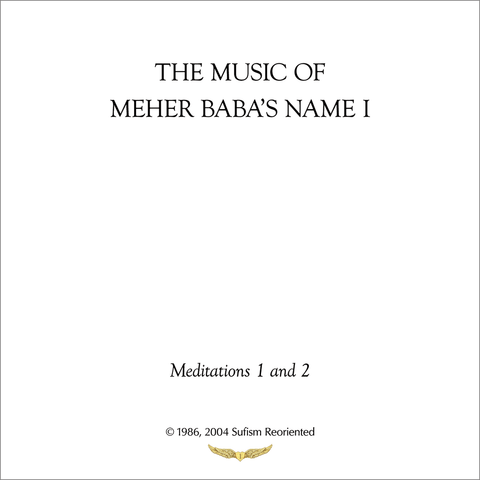 The Music of Meher Baba's Name I
Meher Baba directed members of Sufism Reoriented to repeat a name of God for 30 minutes and meditate on Divinity for 15 minutes each day. As an aid to these meditative practices, 
the Chorus of Sufism Reoriented sings Meher Baba's name to original melodies. This CD contains Meditations 1 and 2. 
Heart Round

David's Song

Key of Love

Circle of Giving

Evening Light

Gentle Rain
Blazing Love

Love Grows

Galaxy

Morning of My Life

Dance of Spring