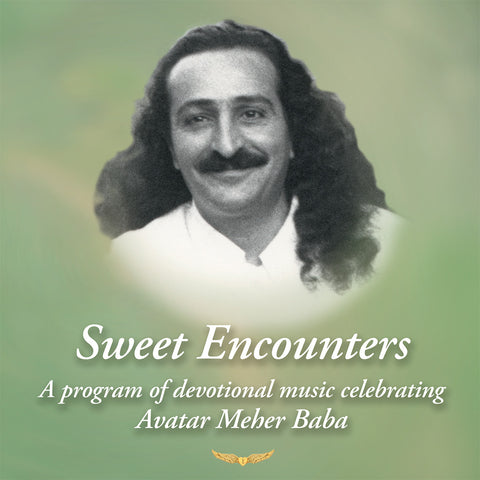 Sweet Encounters
by Julia Skiff
Music and vocal solos by Julia Skiff are featured on this CD of devotional music celebrating Avatar Meher Baba. Joining Julia are singers Terry Hogan, Randa Liedstrand, and Mary Shepard; on guitar, David Jamieson; and on synthesizer, Randy Hammon.
Dove Round/O My Soul is Moved to Dance
Perfume
Make Me an Instrument of Thy Peace
The Divine Beloved/Let These Words Be Inscribed in Your Heart
Meher Baba's Prayer to Babajan
O Living Flame of Love
Storm Clouds Gather
The Tethered Falcon
I Am Everything
Produced by Sufism Reoriented.