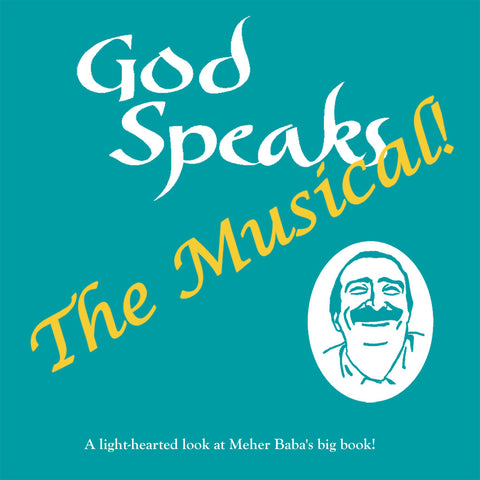 God Speaks The Musical!
Music and lyrics by Henry Mindlin
From the Whim to the Spiritual Hierarchy, themes of God Speaks are gently spoofed in this fast-paced musical show recorded live in California. A troupe of more than 20 singers, actors, and dancers use swing, jazz, pop, and rap songs to explore humorous aspects of evolution, reincarnation, and involution, all in the spirit of God's Divine Comedy. Performed by The White Horse Players and the Chorus of Sufism Reoriented.
Insatiable
God Speaks Blues
Old Miz Maya
The Parvardigar Polka
The Molecule
The Astral Plane Waltz
The World's an Illusion
Manonash Calypso
Sermonette (Five Perfect Masters)
The Avatar Express
70 min | Libretto included