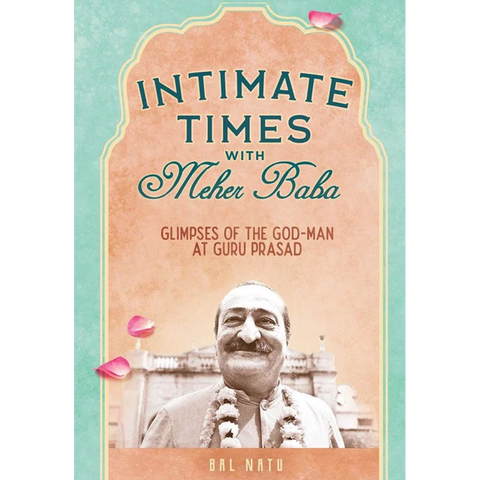 Intimate Times with Meher Baba
Glimpses of The God-Man at Guru Prasad
by Bal Natu
This gem of a book is truly an intimate account of intimate times, rendered in simple and moving language, of the glory that was Guruprasad. From 1957 to 1968, this palace, offered for Meher Baba's use by the Maharani of Baroda, became the place where Baba spent summers and welcomed his lovers to be with him. This memoir succeeds in capturing the loveliness of those occasions of companionship with the Beloved in a way that transports the reader to Guruprasad. 
Bal's personal diaries, which Baba asked him to keep, provide the framework of the book. and accounts by others, of their personal reflections, intimate family gatherings, large darshan programs, as well as times when Baba was intensely focused on His Universal Work, add color and richness to this remarkable narrative.  
Included are over 200 photographs and 89 short biographical sketches of people mentioned in the book.
Paperback | 2018 | 790 pages