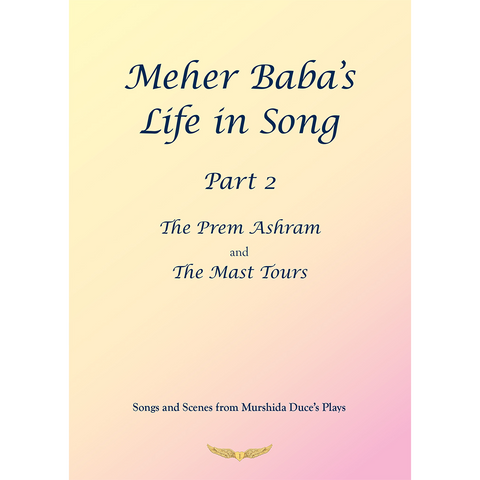 Meher Baba's Life in Song, Part 2
produced by Sufism Reoriented
Musical and dramatic excerpts from two of the original plays about Meher Baba's life produced by Sufism Reoriented from 1971 through 1981 under the guidance of Murshida Ivy Oneita Duce.
Part 2: The Prem Ashram and The Mast Tours

The first play, The Prem Ashram, tells the lively story of the "school of love" Meher Baba created for children in India in the 1920s. The Mast Tours explores Baba's work in the 1940s with masts, spiritually intoxicated souls overwhelmed by their love for God.
118 minutes