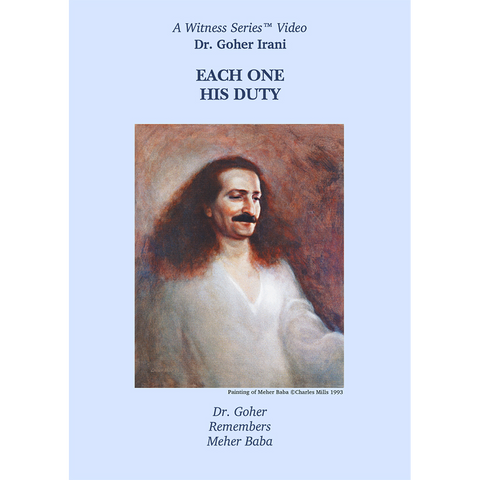 Each One His Duty: Dr. Goher Irani
Dr. Goher Irani reviews her life with Meher Baba. Goher met Baba in 1922 when she was six years old, and she describes how Meher Baba directed her education and training as a doctor and her later role as a member of the women mandali and as physician to the Avatar.
Filmed at Meherazad in 1986.
57 minutes